I'm 16. Female. Muser

Lots of Art, then bands and fandoms
... and inspiration
Muse, Arctic Monkeys, The Last Shadow Puppets, My Chemical Romance, Coldplay.
sorry if it's not what you wanted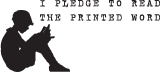 If you're curious about something, just go ahead and ask. I'll be more than happy to answer you at any time.
Skip the Use - Nameless World

I AM SO IN LOVE WITH THIS! THE SONG AND THE ANIMATION ARE SO GOOD I AM HAVING AN OUT OF BODY EXPERIENCE PLEASE WATCH THIS YOU WILL NOT BE SORRY

Reblogging, because this is a better quality version than the last link I had.

Once again, music video set into the world of Zombillenium, by Arthur De Pins. The book should be turned into an animated feature film.
(via bbbreakfast)
30,100 notes
ok but literally how

HE TURNED FOUR BIRDS INTO A PERSON THIS IS OBVIOUSLY A WIZARD WHO HAS ESCAPED HOGWARTS SOMEONE CALL THE MINISTRY OF MAGIC FUCK THIS (via fortheloveofotps)

i dont know if im entertained or terrified
(via br1ttanykate)
207,000 notes
so after three years of really smart commenters on Reddit and random Yahoo articles complaining about the princesses' eyes being closed, I decided to take the advice to heart and update the series!

I'll start rolling out the finished pieces over the next couple of weeks, but I think it's clearly for the best.
(via bellamybelly)
25,667 notes
the beauty we learn behind this aweful tragedy from the young pure souls

a boy give his life jacket and give all his life to help his classmate… he die as a hero on his birthday

a young selfless ship attendant help distribute life jackets to passenger and stay behind until her last breath

a 6 years old brother who give his life jacket to his 5 years old sister and wispher comfort even his fate is still unknown

a student who yell for rescuer to take a small child from his arms even the ferry is sinking and he still on it

either u're gone or safe or still missing my thought and pray goes for you…may your soul rest in peace and hope miracles exist so u can be with your love again and be safe…
(Source: facebook.com, via bellamybelly)
33,919 notes
Cosmopolitan magazine Illustration by Jon Whitcomb October 1951 (via)
(Source: vintagegal, via vintagegal)
1,343 notes
dammit

I mean…..I want to argue against this but…….yeah you right
(via bellamybelly)
46,179 notes
(Source: hyper-muse-music, via musessmile)
754 notes