I'm 16. Female. Muser

Lots of Art, then bands and fandoms
... and inspiration
Muse, Arctic Monkeys, The Last Shadow Puppets, My Chemical Romance, Coldplay.
sorry if it's not what you wanted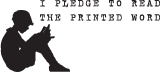 If you're curious about something, just go ahead and ask. I'll be more than happy to answer you at any time.
Finally, I can present you my little comic 'Hearts for Sale'. These are the first 10 pages.
I'm very nervous about this since it's my first self-published book. I hope you like the story. Following pages are coming soon!
82,282 notes
My Bohemian Aesthetic 

Lanterns and cherry blossoms
(Source: thegardennymph, via wild-nirvana)
488 notes
(Source: austinstanley, via mutualize)
4,481 notes
A drawing of Usagi and Luna…and candy!
(via girlsbydaylight)
2,972 notes
i was looking up chicken noises to annoy my sister and now i can't breathe

IM CRYINGG

I STARTED PLAYING THIS IN THE CAR AND MY ENTIRE FAMILY TOLD ME TO "TURN IT OFF HAILEY" WITHOUT MISSING A BEAT

ITS 2 AM AND I AM DYING

EVERYTHING HURTS

IM HOWLING 
(via simonjpg)
256,518 notes
(Source: i-only-dream-of-you-my-beautiful, via fweakofcydonia)
200 notes
Please don't delete artist comments
I honestly don't care if the comment was "cucumbers are delicious," or "I drew this picture during a time of intense constipation." Please don't remove the artist comments.

It's really disrespectful and sends the message that while you like the art enough to reblog it, you don't think of the original artist as a person with opinions or feelings.
(via pelipper)
2,350 notes