I'm 16. Female. Muser

Lots of Art, then bands and fandoms
... and inspiration
Muse, Arctic Monkeys, The Last Shadow Puppets, My Chemical Romance, Coldplay.
sorry if it's not what you wanted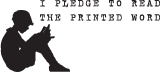 If you're curious about something, just go ahead and ask. I'll be more than happy to answer you at any time.
(Source: matetea, via magicwillsaveus)
38 notes
(Source: fernsandmoss, via wild-nirvana)
55,645 notes
90% of tumblr
(via diluter)
57,824 notes
aaaand a super kakkoii Jean from these pics i can't stop staring at to celebrate my babe's birthday!
(via psychocereals)
11,092 notes
Haaaaaaku! I knew you were good!

Painted this as a gift for my girlfriend.
(via as-warm-as-choco)
15,426 notes
Yveltal (bg)
(via farewellgalacticbountyhunter)
400 notes